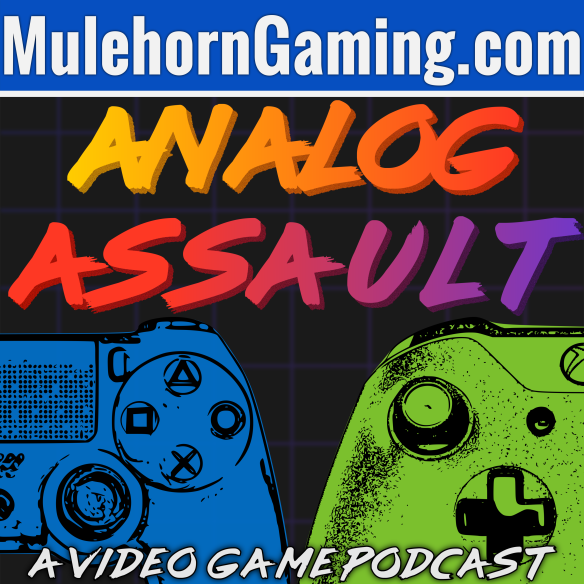 Analog Assault Episode 10: Eviscerating Visceral Games, Keyboard & Mouse on Console
Recorded on Thursday, October 19, 2017.
October is still going strong this week as we talk a bit about Wolfenstein II, releasing Oct 27th. We also took a quick Twitter poll to gauge excitement for various activities as Oct 27 is going to be a busy day!
Keyboard and mouse support is headed to the Xbox One, and one manufacturer is already selling Xbox-compatible hardware. We dive into our thoughts regarding KBM users in a console environment.
Visceral games, formerly of Dead Space fame, was responsible for producing a mysterious new release in EA's Star Wars line-up. With Amy Hennig (Uncharted) leading the team, a very promising game was to be in store. Now, Visceral is closing their doors and the game is going through some major changes, including the development team. We discuss EA's response to the bold move and share some of our thoughts on what this means for the Star Wars title.
Your submissions for Shots Fired get us just hot and bothered about microtransactions, the shortcomings of Destiny 2, Halloween and horror games, and Cuphead.
If you want to be featured on the next episode's Shots Fired segment, tweet @mulehorngaming using #AskAnalog, hit us up on Facebook, or hop into our Official MHG Discord Server to chat it up!
Mulehorn Gaming on the Web: http://www.mulehorngaming.com
Mulehorn Gaming on Facebook: https://www.facebook.com/Mulehorngaming
Mulehorn Gaming on Twitter: https://twitter.com/mulehorngaming
Mulehorn Gaming Discord Chat: https://discord.gg/0xsJcrgy9oRQUf8A
Mulehorn Gaming Patreon Page: https://www.patreon.com/MulehornGaming
Our podcast is supported by some amazing people known as patrons. If you want to help out, please visit our Patreon page and make a commitment! Your small monthly donation can get you access to our Patreon Discord chat server, pre-podcast voice chat, MHG swag, monthly update videos from Wade, and a custom Twitter banner! Plus, it helps us create awesome giveaways and keep up the explosive action!
And remember… When in doubt, blow it up!
----------
Music used:
Neuro Rhythm by Aaron Spencer https://machinimasound.com/music/neurorhythm