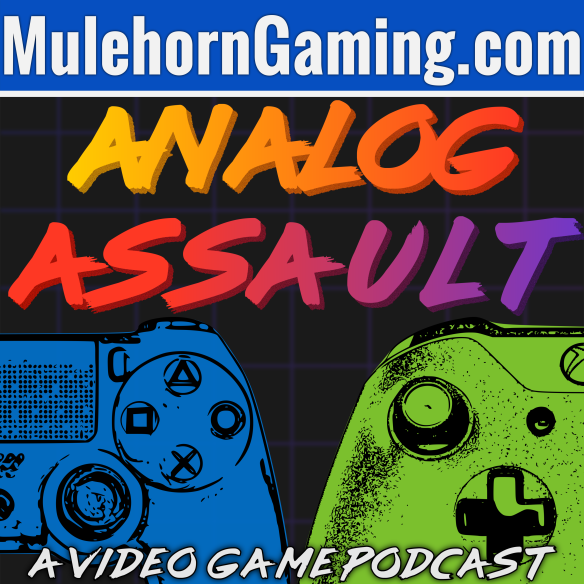 Analog Assault Episode 14: PlayerUnknown's Battlegrounds on Xbox, Mixer Partner Styles
Recorded on Thursday, November 30, 2017.
One of our good buddies, and favorite streamers, Styles is with us this week to chat about PlayerUnknown's Battlegrounds.
First, Styles tells us how he got into streaming games and explains how Mixer, the Microsoft-owned streaming service, got its start.
The extremely popular Battle Royale game PUBG has been making waves in the eSports scene. It's been successful for streamers and competitive gamers alike, despite the fact that it's an incomplete indie title. Soon to launch on Xbox One, PUBG fans and Xbox owners are excited to see how the console port holds up.
We discuss the ups and downs of PUBG including competitions, making it to the Xbox, framerates, glitches, and nominations at The Game Awards.
Your submissions to Shots Fired get us gabbing about the Justice League, retro games, social media's impact on gaming, and much more PUBG.
If you want to be featured on the next episode's Shots Fired segment, tweet @mulehorngaming using #AskAnalog, hit us up on Facebook, or hop into our Official MHG Discord Server to chat it up!
Mulehorn Gaming on the Web: http://www.mulehorngaming.com
Mulehorn Gaming on Facebook: https://www.facebook.com/Mulehorngaming
Mulehorn Gaming on Twitter: https://twitter.com/mulehorngaming
Mulehorn Gaming Discord Chat: https://discord.gg/0xsJcrgy9oRQUf8A
Mulehorn Gaming Patreon Page: https://www.patreon.com/MulehornGaming
Our podcast is supported by some amazing people known as patrons. If you want to help out, please visit our Patreon page and make a commitment! Your small monthly donation can get you access to our Patreon Discord chat server, pre-podcast voice chat, MHG swag, monthly update videos from Wade, and a custom Twitter banner! Plus, it helps us create awesome giveaways and keep up the explosive action!
And remember… When in doubt, blow it up!
----------
Music used:
Neuro Rhythm by Aaron Spencer https://machinimasound.com/music/neurorhythm