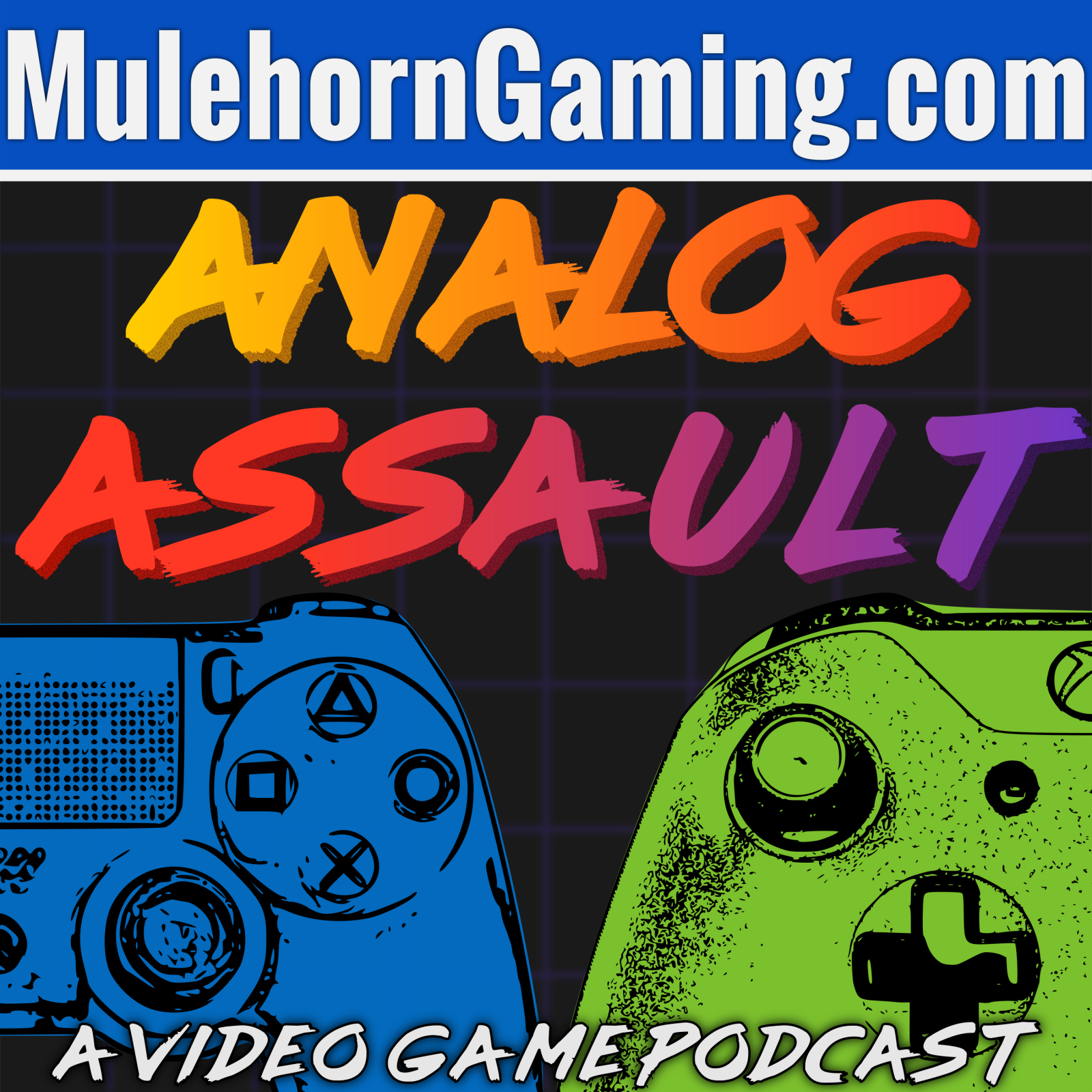 Analog Assault Episode 21: Sea of Thieves, Anthem @ EA Play, Destiny Stumbles
Recorded on Sunday, February 25, 2017.
Thanks for joining us in another week of explosive gaming news and chat!
Wade spent some time with Sea of Thieves on PC and we discuss where the game is headed.
Anthem is due to make an appearance at EA Play, indicating that the mysterious new title is, to some degree, ready to play.
Destiny 2, plagued by vanishing player counts and a hostile community, will now be forced to delay some of the upcoming quality-of-life changes planned to release by May. When it rains at Bungie, it pours.
Your Shots Fired submissions get us talking about E3, Black Panther, booze, microtransactions, Mixer, and we take more topics from our live audience.
If you want to be featured in our Shots Fired segment, tweet @mulehorngaming using #AskAnalog, hit us up on Facebook, or hop into our Official MHG Discord Server to chat it up!
Watch live on Thursdays @ 8:30 PM CST! https://mixer.com/mulehorngaming
Become a supporter: https://www.patreon.com/MulehornGaming
Mulehorn Gaming on the Web: http://www.mulehorngaming.com
Mulehorn Gaming on Facebook: https://www.facebook.com/Mulehorngaming
Mulehorn Gaming on Twitter: https://twitter.com/mulehorngaming
Mulehorn Gaming Discord Chat: https://discord.gg/0xsJcrgy9oRQUf8A
Our podcast is supported by some amazing people known as patrons. If you want to help out, please visit our Patreon page and make a commitment! Your small monthly donation can get you access to our Patreon Discord chat server, pre-podcast voice chat, MHG swag, monthly update videos from Wade, and a custom Twitter banner! Plus, it helps us create awesome giveaways and keep up the explosive action!
And remember… When in doubt, blow it up!
----------
Music used:
Neuro Rhythm by Aaron Spencer https://machinimasound.com/music/neurorhythm