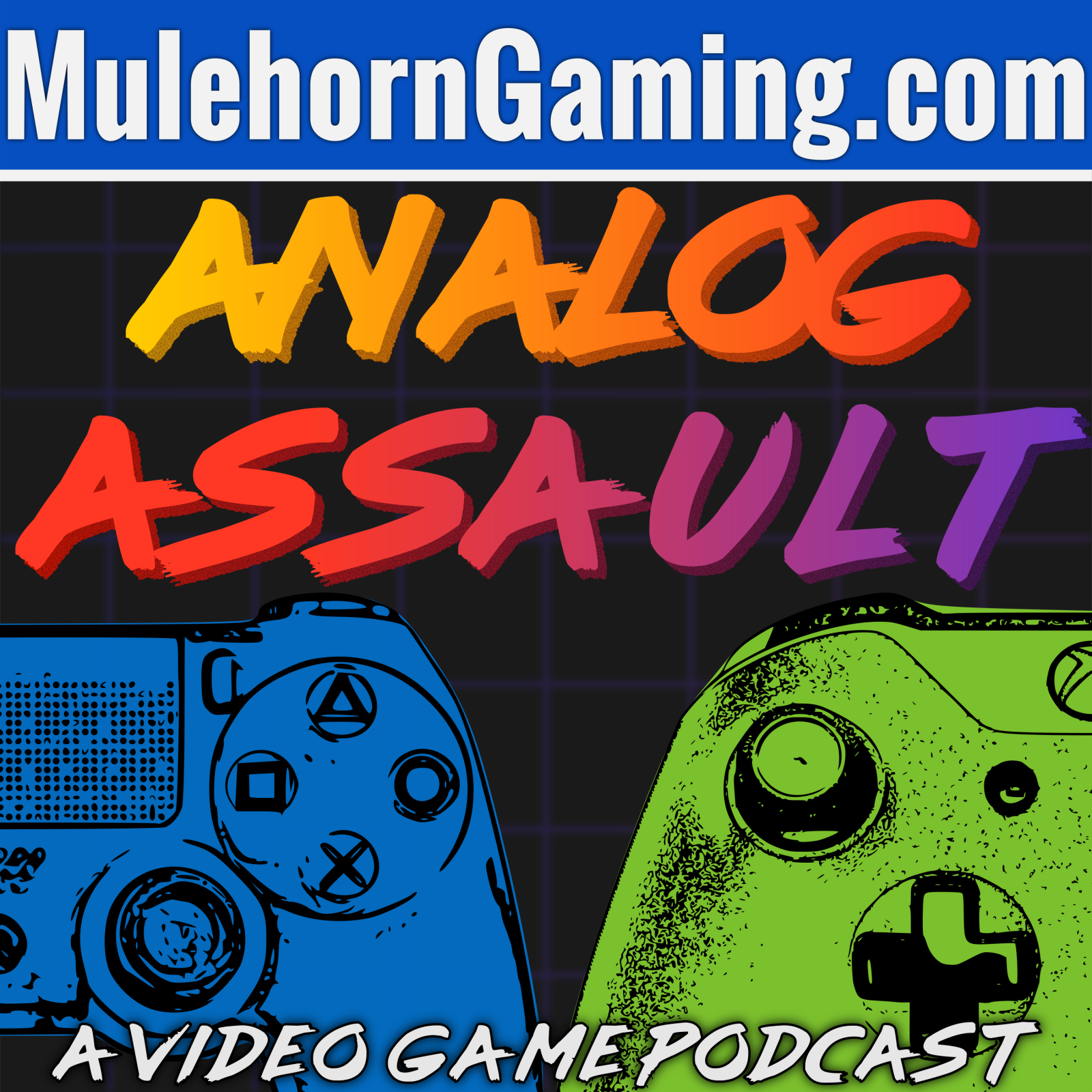 Analog Assault Podcast Episode 23: PUBG Updates, Nintendo Direct, The Division 2
Recorded on Thursday, March 8, 2018.
New releases, updates and announcements galore, it's another fantastic week in gaming! First, we chat about Call of Duty Black Ops 4, set to release on October 12.
PlayerUnknown's Battlegrounds (PUBG) gets a new map, emotes, and more customization options. Even more improvements are planned to arrive later this year including player animations and sounds.
The recent Nintendo Direct shed light on the near future of our favorite handheld hybrid, the Nintendo Switch. 2018 looks to be a smashing year for Nintendo fans.
Tom Clancy's The Division… 2? What? Who said The Division 2 was a thing? We'll discuss this a bit, but stay tuned for Remy from Bombshell Jackets to make an appearance soon and we'll dig into The Division at length.
Your submissions to Shots Fired ask us about Star Wars, Overwatch, E3, Bear Grylls, Kirby, and much more!
If you want to be featured in our Shots Fired segment, tweet @mulehorngaming using #AskAnalog, hit us up on Facebook, or hop into our Official MHG Discord Server to chat it up!
Watch live on Thursdays @ 8:30 PM CST! https://mixer.com/mulehorngaming
Become a supporter: https://www.patreon.com/MulehornGaming
Mulehorn Gaming on the Web: http://www.mulehorngaming.com
Mulehorn Gaming on Facebook: https://www.facebook.com/Mulehorngaming
Mulehorn Gaming on Twitter: https://twitter.com/mulehorngaming
Mulehorn Gaming Discord Chat: https://discord.gg/0xsJcrgy9oRQUf8A
Our podcast is supported by some amazing people known as patrons. If you want to help out, please visit our Patreon page and make a commitment! Your small monthly donation can get you access to our Patreon Discord chat server, pre-podcast voice chat, MHG swag, monthly update videos from Wade, and a custom Twitter banner! Plus, it helps us create awesome giveaways and keep up the explosive action!
And remember… When in doubt, blow it up!
----------
Music used:
Neuro Rhythm by Aaron Spencer https://machinimasound.com/music/neurorhythm