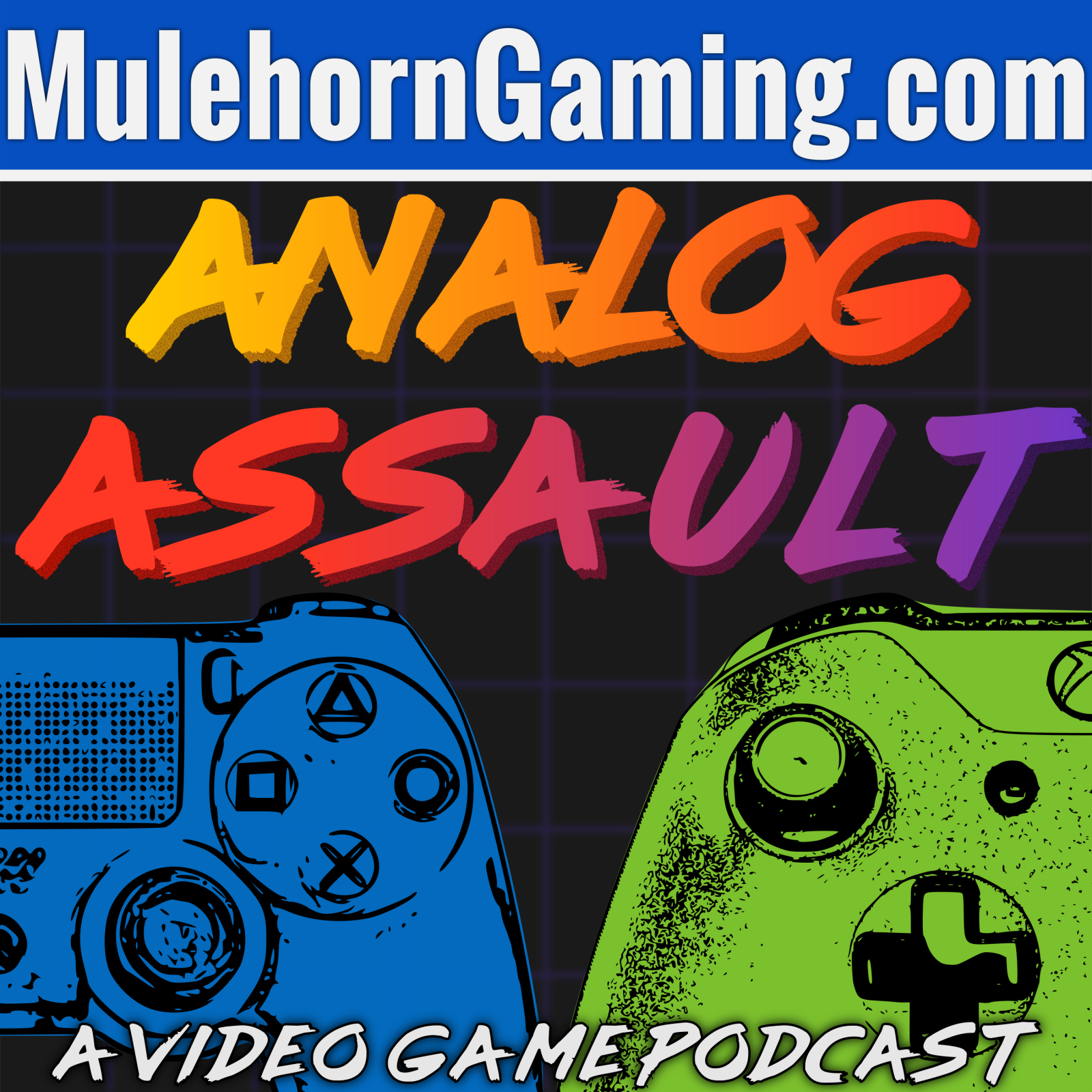 Analog Assault Episode 25: Is Sea of Thieves Really 10% of a Finished Game?
Recorded on Thursday, March 22, 2018.
Your friendly neighborhood podcast hosts have been spending some time on the high seas pillaging and plundering. This week, our old co-host and best bud, Thaddeus returns to keep Kurt's seat warm while he is out of town.
A recent article claimed that Sea of Thieves could be no more than 10% of a finished game. Let's dive into the successful Rare title that has already accrued more than 2 million players! We're talking review scores, value, the gameplay, and the long-term viability of Sea of Thieves.
Then, we'll discuss our take on this oh-so-salty article, followed by what we'd like to see in the future.
Shots Fired submissions get us gabbing about John Wick, The Witcher, Cyberpunk 2077, remasters, and even more Sea of Thieves.
If you want to be featured in our Shots Fired segment, tweet @mulehorngaming using #AskAnalog, hit us up on Facebook, or hop into our Official MHG Discord Server to chat it up!
Watch live on Thursdays @ 8:30 PM CST! https://mixer.com/mulehorngaming
Become a supporter: https://www.patreon.com/MulehornGaming
Mulehorn Gaming on the Web: http://www.mulehorngaming.com
Mulehorn Gaming on Facebook: https://www.facebook.com/Mulehorngaming
Mulehorn Gaming on Twitter: https://twitter.com/mulehorngaming
Mulehorn Gaming Discord Chat: https://discord.gg/0xsJcrgy9oRQUf8A
Our podcast is supported by some amazing people known as patrons. If you want to help out, please visit our Patreon page and make a commitment! Your small monthly donation can get you access to Patron-only episodes, exclusive giveaways, our Patreon Discord chat server, pre-podcast voice chat, MHG swag, monthly update videos from Wade, and a custom Twitter banner! Plus, it helps us create awesome giveaways and keep up the explosive action!
And remember… When in doubt, blow it up!
----------
Music used:
Neuro Rhythm by Aaron Spencer https://machinimasound.com/music/neurorhythm