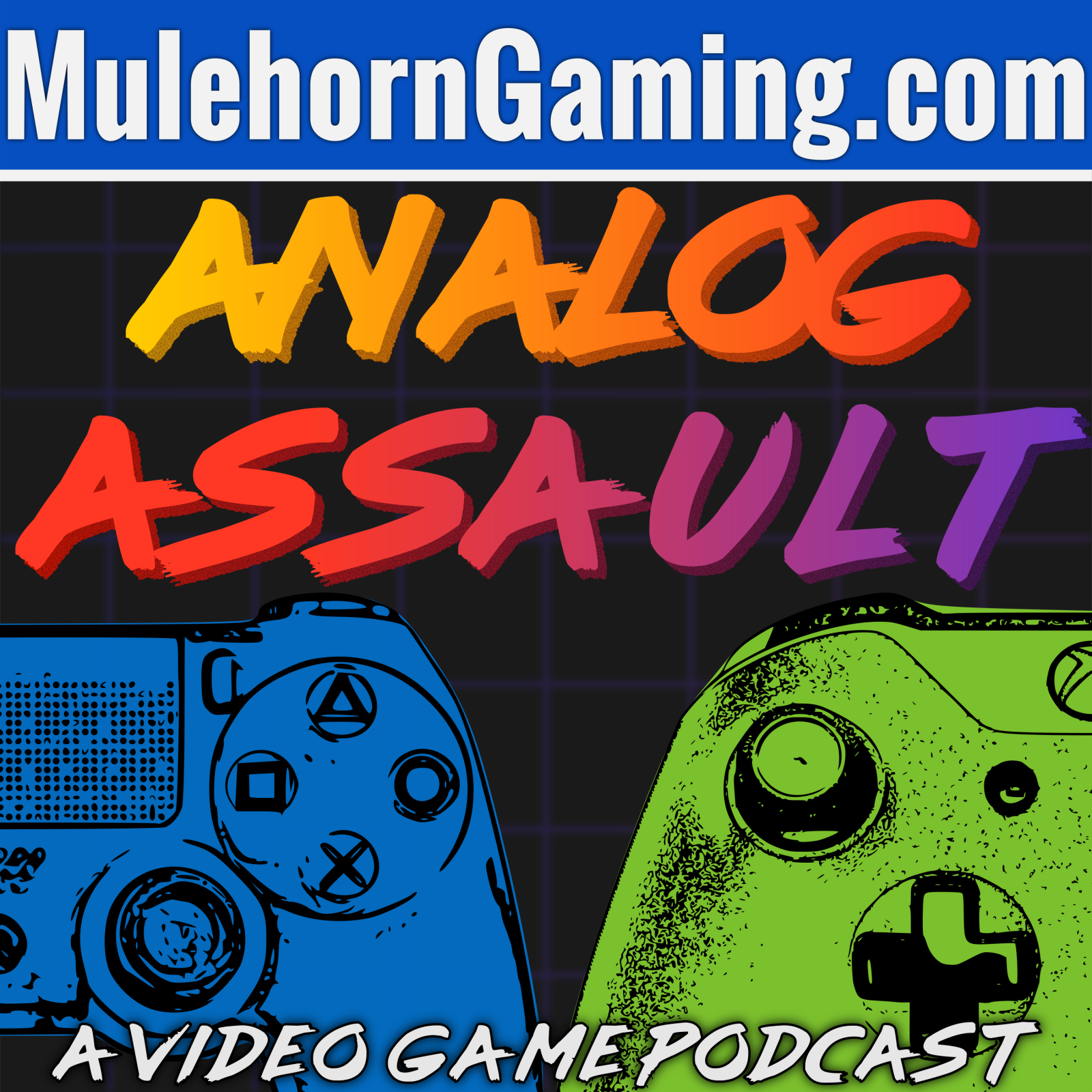 Analog Assault Podcast Episode 27: Solo: A Star Wars Story, Infinity War, Is God of War a Perfect 10?
Recorded on Thursday, April 12, 2018.
The latest trailer for Solo: A Star Wars Story has us gaining in excitement for a look back at Han Solo's earlier escapades. We'll also discuss Avengers: Infinity War, and the possible implications.
God of War is back with a bang, netting a few 10/10 reviews from various publications. With such a good grade, we have a lot to look forward to when the game releases. We touch on the other PlayStation exclusive coming later this year, Spider-man.
Bungie has unveiled another release schedule for Destiny 2, promising to deliver content and updates through September, 2018. Will the changes be enough to lure back unsatisfied players?
Your submissions to Shots Fired asked us about spiking our coffee, the best game publishers, new battle royale titles, game ratings, and more!
If you want to be featured in our Shots Fired segment, tweet @mulehorngaming using #AskAnalog, hit us up on Facebook, or hop into our Official MHG Discord Server to chat it up!
Watch live on Thursdays @ 8:30 PM CST! https://mixer.com/mulehorngaming
Our podcast is supported by some amazing people known as patrons. If you want to help out, please visit our Patreon page and make a commitment! Your small monthly donation can get you access to Patron-only episodes, exclusive giveaways, our Patreon Discord chat server, pre-podcast voice chat, MHG swag, monthly update videos from Wade, and a custom Twitter banner! Plus, it helps us create awesome giveaways and keep up the explosive action!
And remember… When in doubt, blow it up!
----------
Music used:
Neuro Rhythm by Aaron Spencer https://machinimasound.com/music/neurorhythm