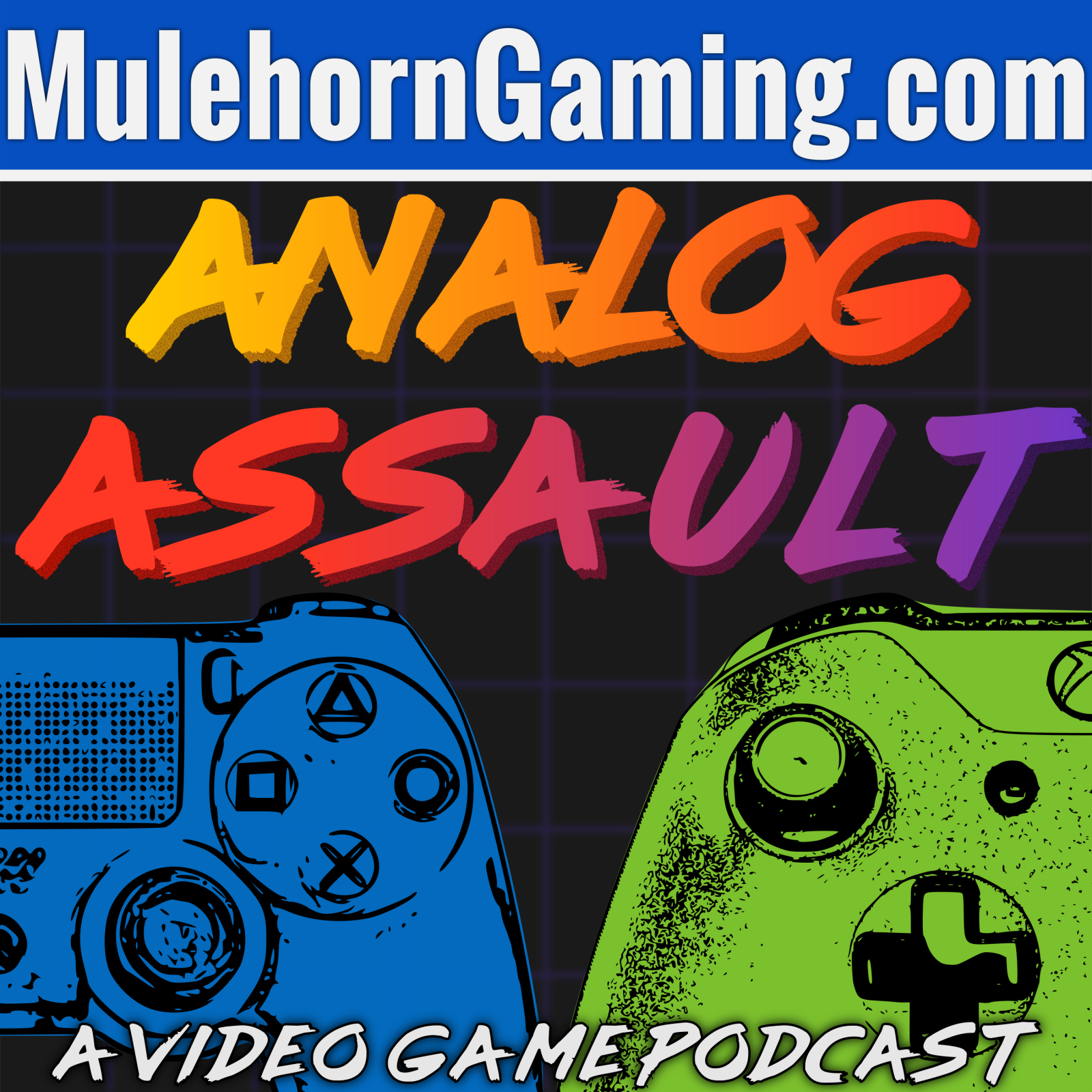 Analog Assault Episode 52: Community Spotlight with BizzoMephisto and PoWWarPig of theSHED
Recorded on Thursday, January 10, 2019.
Gaming is always better together. That level of togetherness can range from playing some couch co-op with your roommates, meeting raid buddies in a Discord channel, or starting and operating your own full-blown clan, guild, or stream team.
This week we're joined by two influential members of theSHED, a Mixer stream team and gaming community. BizzoMephisto and PoWWarPig have seen The Shed grow from a small group of friendly streamers on a relatively unknown streaming platform to a sizeable gaming community and stream team. Utilizing Mixer, their own website (theshedteam.com), and various social media outlets, theSHED streamers entertain and interact with their community members and viewers while helping one another to succeed.
Join us as we get the nitty gritty on theSHED's beginning moments, the ups and downs of streaming, and having a positive impact on your peers.
If you want to be featured in our Shots Fired segment, tweet @mulehorngaming using #AskAnalog, hit us up on Facebook, or hop into our Official MHG Discord Server to chat it up!
Watch live on Thursdays @ 8:30 PM CST! https://mixer.com/mulehorngaming
Become a supporter: https://www.patreon.com/MulehornGaming
Mulehorn Gaming on the Web: http://www.mulehorngaming.com
Mulehorn Gaming on Facebook: https://www.facebook.com/Mulehorngaming
Mulehorn Gaming on Twitter: https://twitter.com/mulehorngaming
Mulehorn Gaming Discord Chat: https://discord.gg/0xsJcrgy9oRQUf8A
Our podcast is 100% listener-supported. If you want to help out, please visit our Patreon page and make a commitment! Your small monthly donation can get you access to Patron-only episodes, exclusive giveaways, our Patreon Discord chat server, pre-podcast voice chat, MHG apparel, monthly update videos from Wade, and a custom Twitter banner! Plus, it helps us create awesome giveaways and keep up the explosive action!
And remember… When in doubt, blow it up!
Analog Assault is produced by MulehornGaming.com, edited by Alex Hickman (@Circuit8), and has additional live production by Nate Johns (@NateJohns11).
Music used:
Analog Assault Theme by Alex Hickman - Become a patron for the ringtone!
Neuro Rhythm by Aaron Spencer https://machinimasound.com/music/neurorhythm