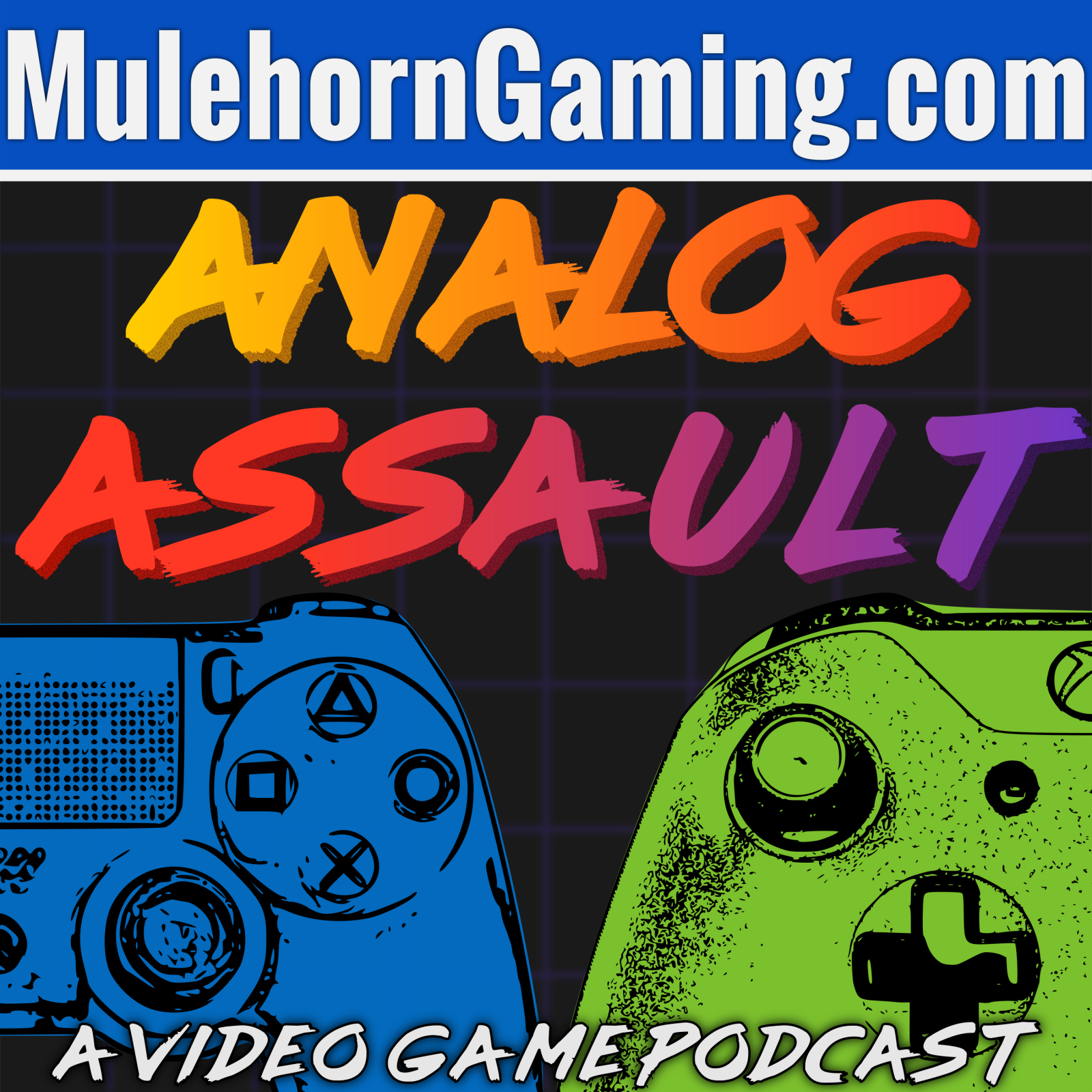 Analog Assault Episode 76: All the games and shows!
In this episode Lupo2theRescue sat in as the host along with Scar3crow 21 and Und3rdog10 to talk about the new game releases and a few of the latest shows, they have been watching!
Watch live on Thursdays @ 8:30 PM CST! https://mixer.com/mulehorngaming
Become a supporter: https://www.patreon.com/MulehornGaming
Mulehorn Gaming on the Web: http://www.mulehorngaming.com
Mulehorn Gaming on Facebook: https://www.facebook.com/Mulehorngaming
Mulehorn Gaming on Twitter: https://twitter.com/mulehorngaming
Mulehorn Gaming Discord Chat: https://discord.gg/0xsJcrgy9oRQUf8A
Our podcast is 100% listener-supported. If you want to help out, please visit our Patreon page and make a commitment! Your small monthly donation can get you access to Patron-only episodes, exclusive giveaways, our Patreon Discord chat server, pre-podcast voice chat, MHG apparel, monthly update videos from Wade, and a custom Twitter banner! Plus, it helps us create awesome giveaways and keep up the explosive action!
And remember… When in doubt, blow it up!